Blorps makes funny creatures and sweet monsters, wich you've maybe never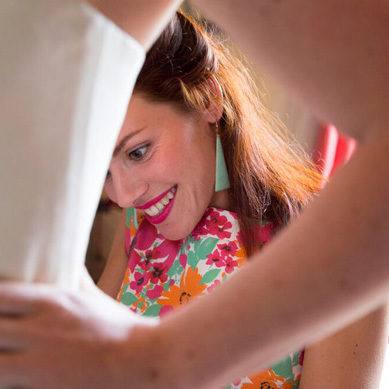 seen before. But they do excist, in your fantasy!

My name is Josje, I'm the brain and the engine of Blorps. With my love for fabric,
colors and prints, I make my fantasy monsters come true. Now when my friends
are getting pregnant and having babies, I saw a lot of boring maternity gifts and
ifts for children. But for these kind of special moments we need very special gifts!

Maybe the grown ups are a bit shy to wear something like this, but I know it makes
you happy to see. So you can buy it as a present for a child. And maybe when
you're brave enough, you can also have something in your size.

All products are designed with great care and dedication. They are made of
high-quality durable material and machine washable.
Want to see more about Blorps, follow me on Social Media. Have any questions or ideas?
I'd love to hear! Leave a message on my guestbook or send an email josje@blorps.com
Love,
Josje